E Komo Mai (Welcome)
to Hale Kona Kai Kona Vacation Rentals!
Hale Kona Kai is a small boutique complex offering the best of Kona vacation rentals. The complex consists of 3 dozen one bedroom oceanfront condos. Located on a quiet side street a short block walk to town and 1/2 block walk to Honl's beach. Hale Kona Kai is just about next door to the Royal Kona Resort and down the street from Huggos; an easy stroll to listen to music and dine at either location. Walk to town and enjoy a Kona Coffee at one of our many cafes. Hale Kona Kai is just a 2 block walk to our farmers market offering local produce (try a white pineapple). You can also stroll the village and enjoy shopping for everything from T-shirts to fine art.
---
Unable to find any listings.
---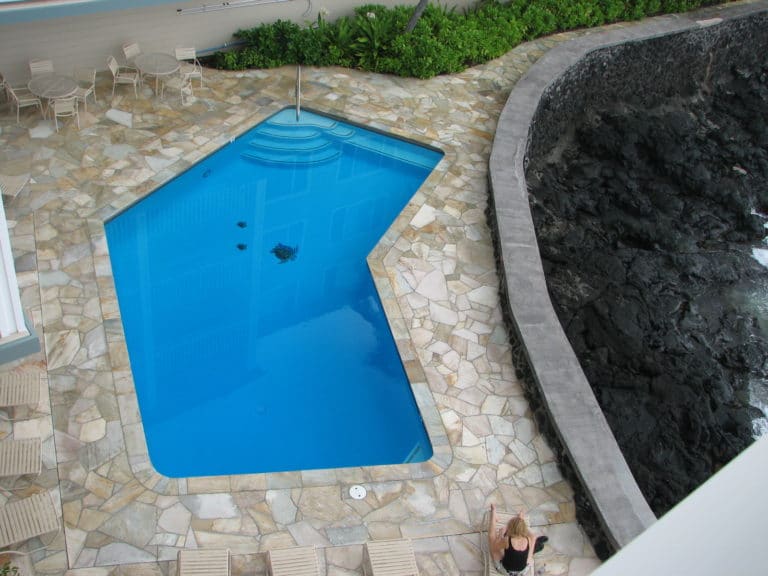 Hale Kona Kai offers many amenities: Oceanfront heated salt water pool, BBQ, central air, elevator, free reserved parking and our on site office where you will find one of our Casago Kona members ready to talk story with you.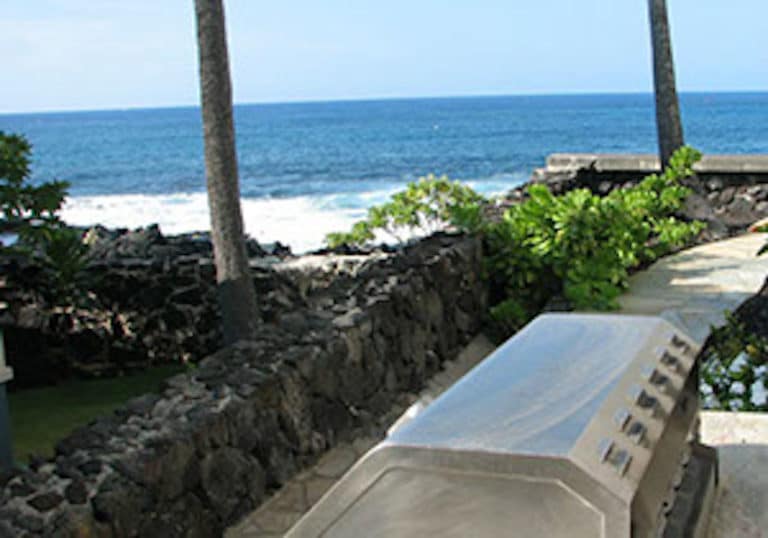 3 dozen one bedroom condos
At Hale Kona Kai all condos are one bedroom and one bath with a full kitchen that opens up to the living room and oceanfront lanai. Both living room and bedroom have water views so you can listen to the sound of the waves. Some condos have sofa beds in the living room.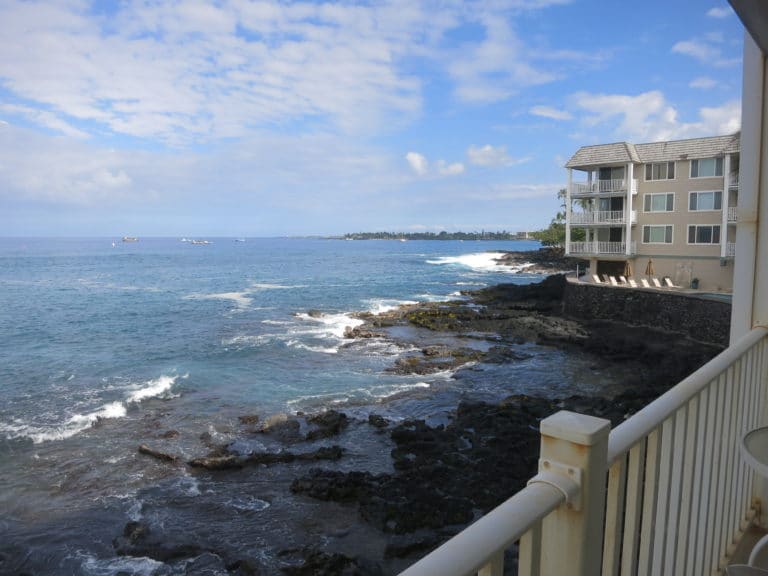 There are 3 different types of condos to choose from at Hale Kona Kai, offering something for everyone:
Oceanfront condos: Absolute oceanfront lanais with dining sets to view the surf almost at your feet below. Check out the tide pools below your lanai we often see turtles having a snack.
Oceanfront over lagoon condos: Offering a north west view (shadier) of the lagoon and ocean beyond. Dine on your lanai and see if you can spot a turtle doing a lap in the lagoon.
Oceanfront corner wrap around lanai condos: Larger lanais offering absolute oceanfront west views plus either an additional north west lagoon view or additional south west view. Dine to surf at your feet and check out those turtles.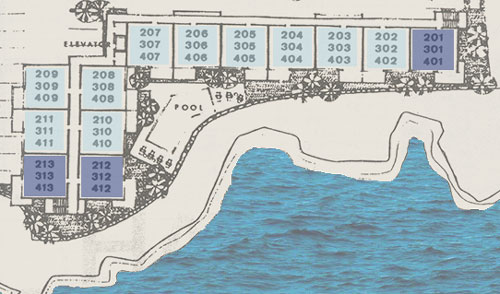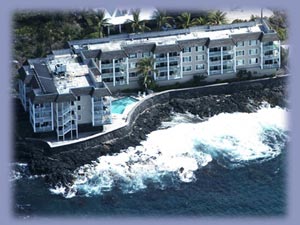 Lay out of our small Hale Kona Kai complex.
Enjoy a sunset like this from your oceanfront lanai
Maybe you will see the green flash!